Discover our Rebrand: The New Face of Fosters Events
Despite the trying year we are just now emerging from, you may have noticed that Fosters is looking quite refreshed. We are so excited to finally get to share the news of our new rebrand and website.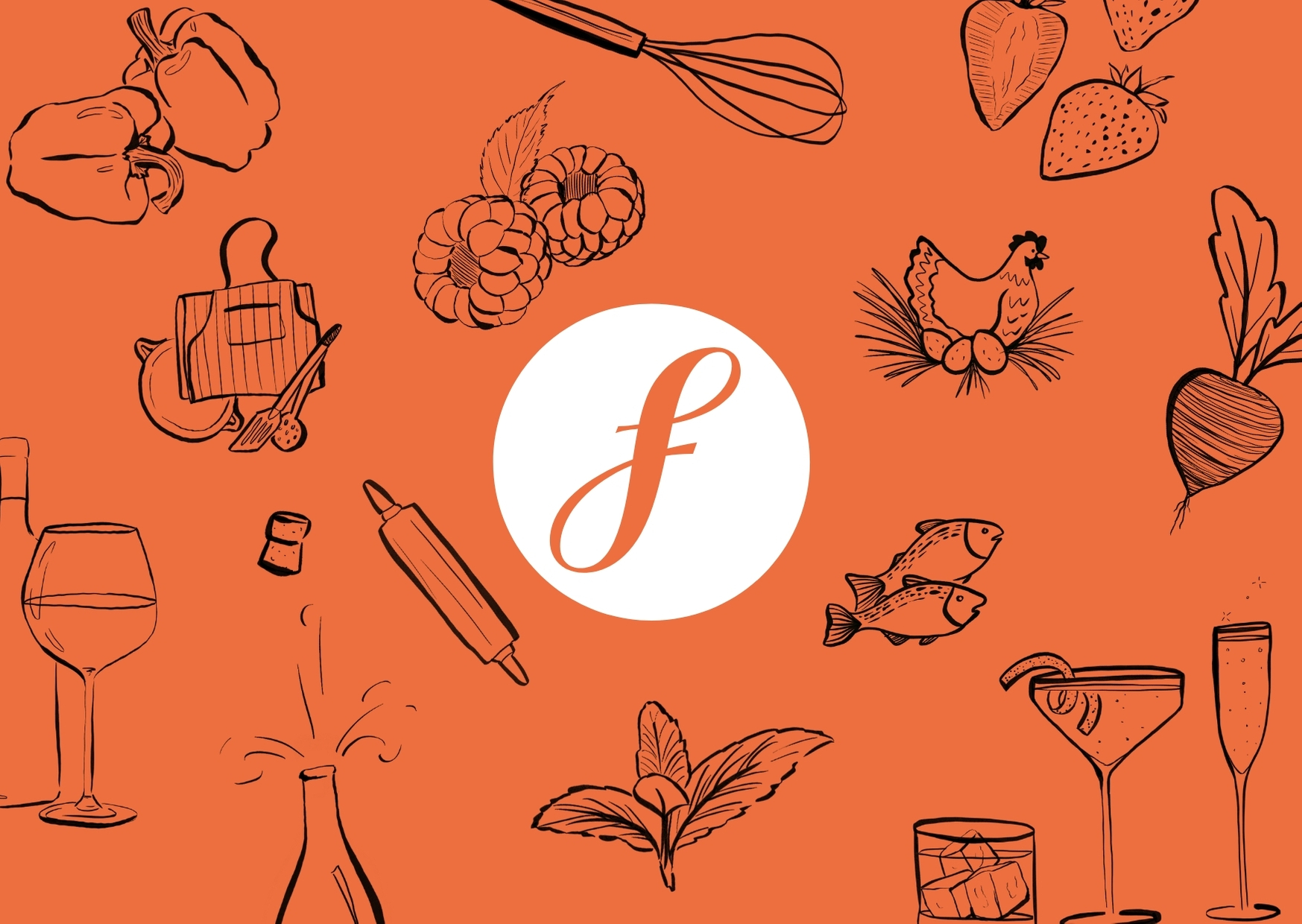 Now it is no secret that this past year has had its ups and downs, perhaps that is even an understatement. But these challenges have been shared by all in hospitality, and despite the slight delay in the complete remobilisation of our beloved industry, things are slowly getting back to normal (if not without with some slight delay!).
Over a year on from the first wave of the pandemic, which saw the complete shutdown of all non-essential businesses, Fosters have fought back from the brink to return stronger than ever, something we are so proud to share. 2021 is now setting us up to be our busiest yet, with not one, but four new excitingly prestigious contracts under our belt, the expansion of our lovely team, and the launch of our long-awaited rebrand.
Persistence and dedication to always create delicious memories has propelled us through a year that saw people physically separated and hidden behind masks. However, by embracing the pandemic and taking every opportunity to survive, we now welcome a a new era for the business, celebrated through a fresh new rebrand coupled with a website that represents exactly who we are and what we are all about.
Our new look and supporting assets have been expertly designed in conjunction with the wonderful team over at London-based design agency Studio Noel, who have worked with some amazing brands such as Bill's and Royal Botanic Gardens of Kew, to name just a few on their books! The new aesthetic we have created is completely rooted in what makes us Fosters; People, Planet and of course, Food!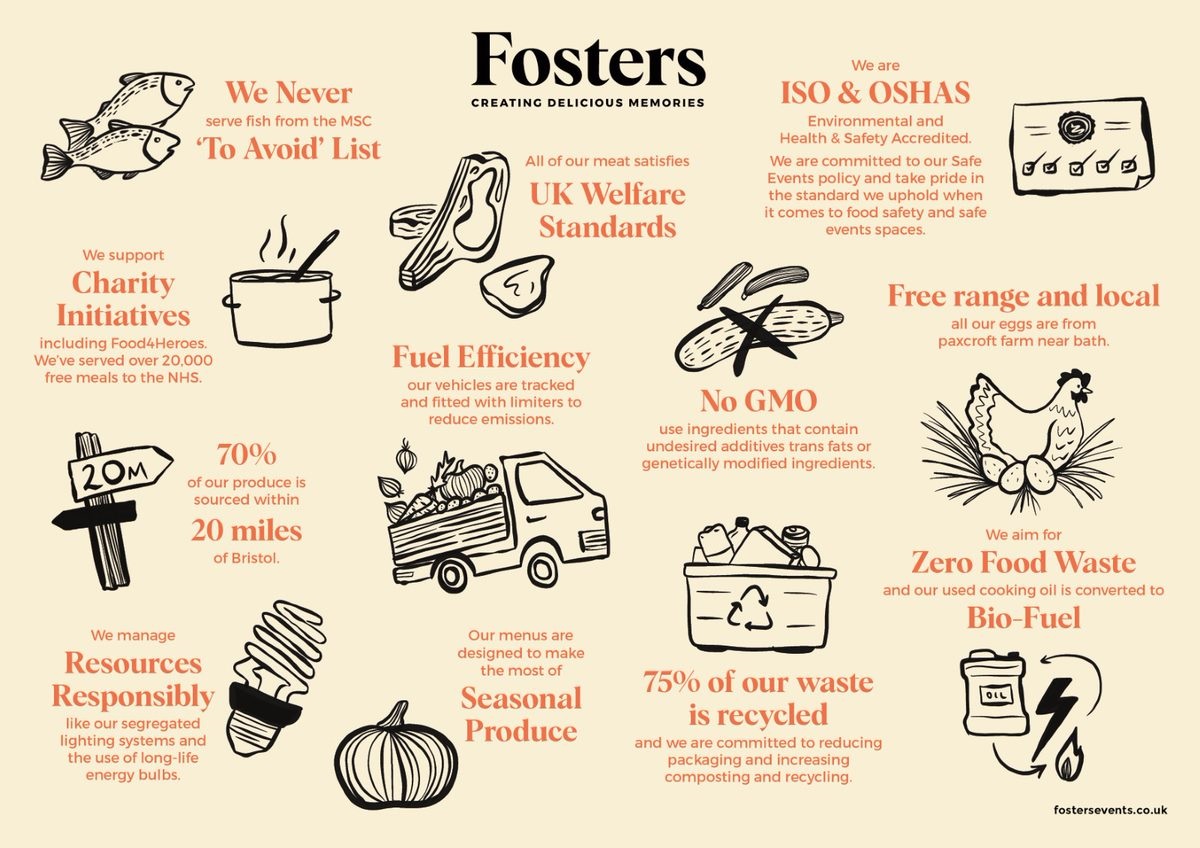 While of course this is a celebratory moment for us as Fosters, we also hope that our story helps encourage others in our industry to keep faith in the return of our wonderful hospitality world. We are using this new era to propel ourselves through the continued uncertainty following the delayed lifting of lockdown restrictions, and we know our own resilience and successes are not possible without our fellow industry suppliers, partnerships and most of all our talented, ambitious, and dedicated team.
Our new branding does an amazing job of truly emphasising exactly what is behind Fosters Events (thank you Studio Noel!) and why we do what we do with unbeatable passion, optimism, skill and kindness.
The Fosters colour pallet mirrors our dedication to lively, innovative, and locally sourced produce, coupled with assets that revamp our industry leading identity and breathe new life into who we are, and what we have built since 1959.
Our go-getting spirit is something we have exampled long before the launching of this new look, but during the height of the pandemic too; Fosters delivered over 10,000 free hot meals to NHS frontline workers with Food4Heroes and created a delicious new catering option in the form of Hampers by Fosters. It's these actions that fuel our new identity, and that we proudly action all the elements of our ethos and values. Now with the returning of normality, our dedication to doing right by people and planet remains a part of who are and we are delighted to be partnering with food app Too Good To Go, and regional charity FareShare South West, in order to lead the fight against food waste.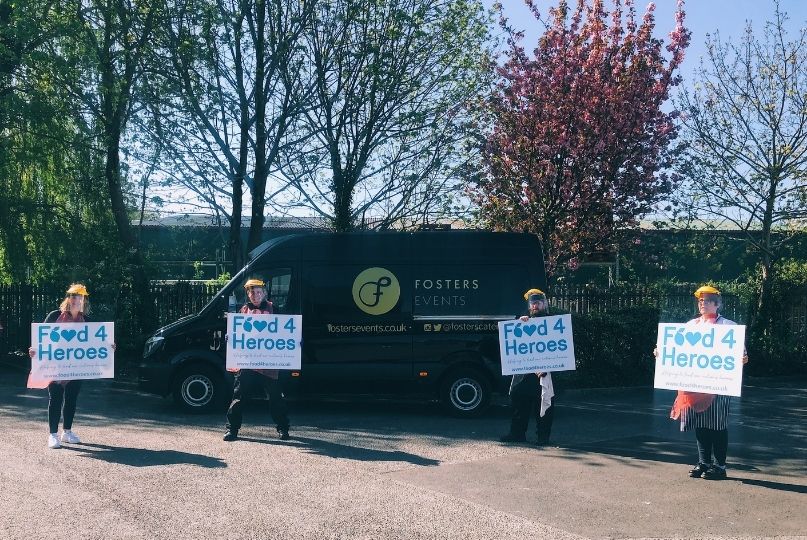 If you can't tell already, you may notice that we are untameably excited about all the new adventures we are on here at Fosters! Thank you so much for joining us on our journey and we hope, that if you haven't already, you'll join us at one of our fabulous sites soon or get in touch if you need help curating a special event soon!
After over a year of adversity, and continued uncertainty, it is our recent successes that highlight the power of perseverance and how the coming together of our passionate team has helped us create something wonderful.