Founded in 2019 and born out of a dream to create a drinks brand that closes no doors to its customers or the world of flavour, Lucy set out to create a new drink brand that celebrates all that is unique, delicious, and beautiful.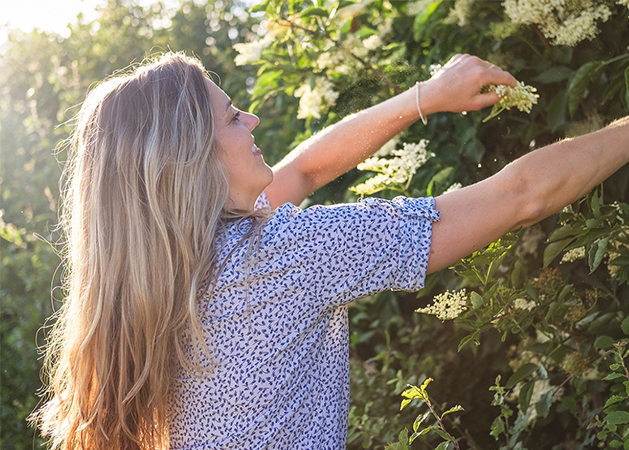 Growing and thriving for the future
Lucy's Elderflower Presse is hand-made in the Cotswolds using locally foraged Elderflowers and fresh lemon juice and is as perfect chilled on its own as it is paired as a mixer with spirits. All aspects of their bottling are recyclable and the stunning custom-designed labels on the bottles contain no plastic.
Meticulous thought and planning are behind every aspect of the gorgeous drinks and flavours By Lucy, and the result is always something extra special.
.
In lucy's own words
Lucy has just launched her new flavour in April, which is Lemonade, and has lots of new flavours also planned for the near future- watch this space!
My aim is to create a brand that builds strong, loyal partnerships with British and international farmers who share the same ethos and ambitions as me; to produce ingredients unrivalled in taste and quality in a sustainable way, protecting and enhancing nature and the environment in which they are produced.
One of Lucy's biggest goals is minimising waste from by-products of production and is an area of the business she is keen to grow.
Currently, on my small scale of production, no by-products such as lemon pulp/peel and used elderflower heads are wasted due to my investment in green aero bins which I use to produce usable compost which I use and give away.
Check out more on their website, and stay up to date with Lucy's new adventures!