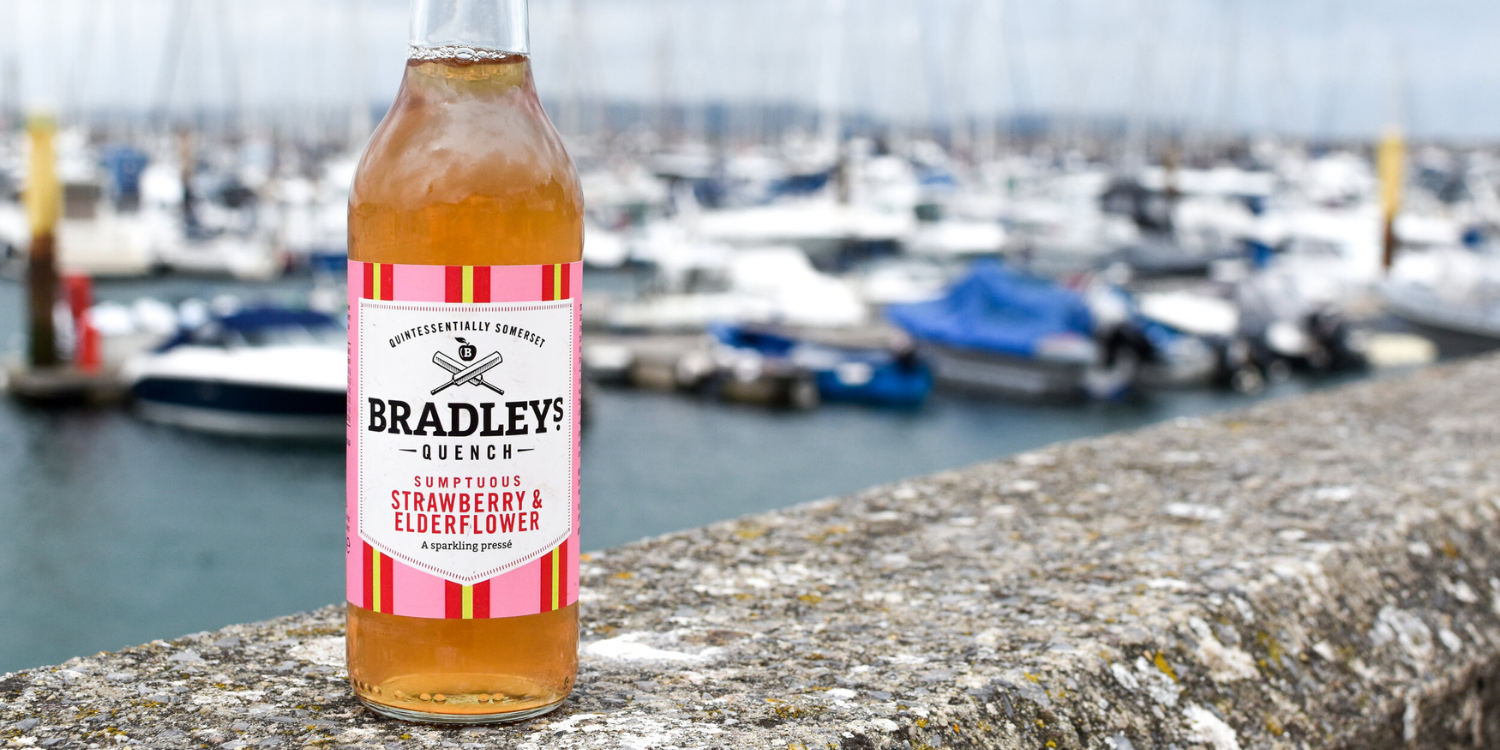 February Supplier Spotlight: Bradley's Drinks
Here at Fosters we love to champion our local suppliers, whether they be bakers of bread, brewers of beer, or pressers of fresh juice, we really do want to celebrate them all. So today we are back introducing you to another one of our fantastic drink suppliers, say hello to Bradley's Drinks.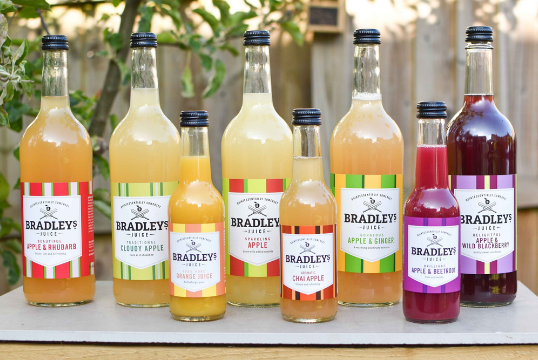 Bradley's is owned by Miles, Liz and Patch the dog who initially began supplying their local area of Somerset with organic vegetable boxes from their Box Bush Farm in 2006. Their veg boxes were popular but they wanted to add something a little bit extra so they began including eggs from their own chicken and also bought their first press, this is where their apple juice journey began. 
Eventually, juice sales began to overtake that of their vegetable boxes, so they made the switch from veg to juice and threw themselves into making fresh pressed juice beverages. Their Somerset location was perfect for this new venture, with an abundance of Somerset's famous apples available to them they were able to perfect their Original Cloudy Apple Juice. It isn't just apples that grow in abundance in the South, but a range of natural ingredients such as blackberries, rhubarb, elderflower, strawberries, and beetroot. They also pledge that the furthest they travel for ingredients is 40 miles from their Somerset farm, ensuring that everything that goes into their bottles is 100% locally sourced.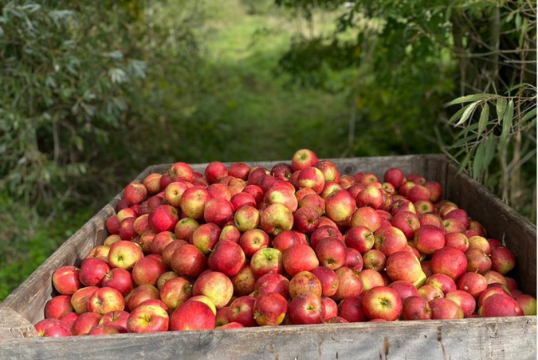 Bradley's now has a range of over 10 different juices for their customers to enjoy, they brew their own cider too! But not only are their drinks delicious, they are also good for you and the planet. Bradley's are dedicated to only using 100% natural ingredients - they don't add anything, and they don't take anything away. The majority of their packaging is also 100% recyclable, including their juice boxes, bottles caps, and shrink wrap.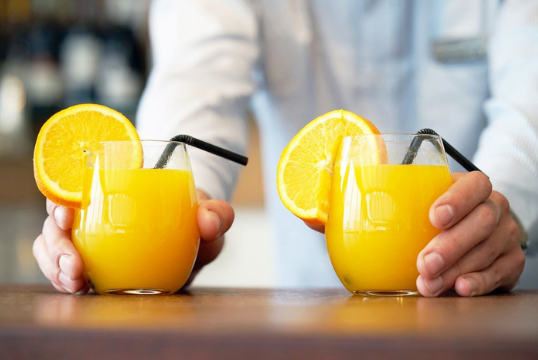 Also, the Bradley's team doesn't just press their own beverages, they also offer other services to customers such as bottling, wholesale, and events. They work with several local cider, craft beer, and juice companies to process their 'ready to bottle' products in a variety of styles and sizes. They also work with wholesalers to supply their tasty range of drinks to farm shops, cafes, restaurants, and tourist attractions across the South West and throughout the UK. Not only that but Bradley's also work with customers to provide their premium refreshments for events. From weddings and parties to festivals and concerts.