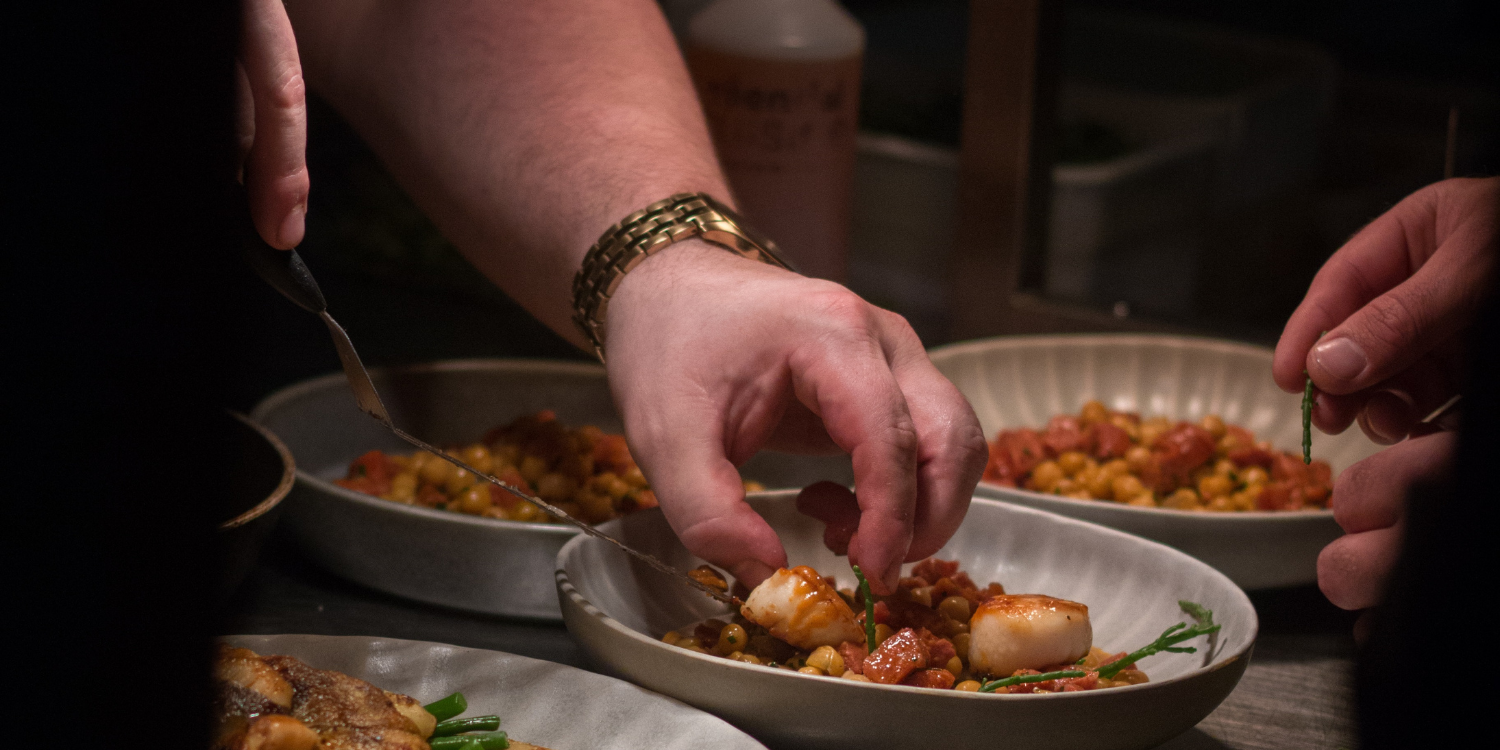 Today we are celebrating International Chefs Day and as one of the South West's leading event catering companies we have a lot of great people to celebrate today.  We will also be taking this opportunity to tell you a bit about Fosters' work with The Burnt Chef Project which launched in May 2019 with the sole intention of eradicating mental health stigma within hospitality.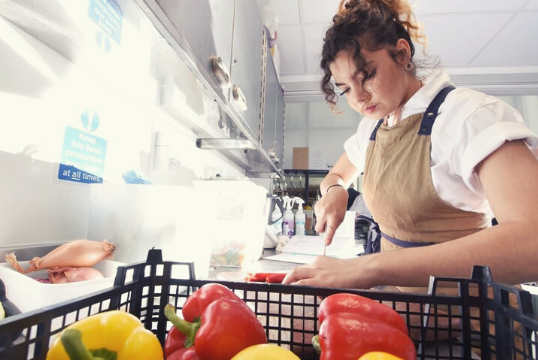 International Chefs Day was created by the late chef, Dr. Bill Gallagher in 2004. His aim was to use the day to celebrate the noble profession and remember a chefs duty to pass on their knowledge and culinary skills to the next generation of chefs, with a sense of pride and commitment to the future. 
In 2021, International Chefs Day and it's organisers have set out to emphasize the role of chefs in sustainability and the care of the environment, to ensure a healthy planet for the future. Chefs are also focusing on keeping themselves healthy, both mentally and physically, and why that is important to the progression of the industry and those who work and thrive in it. 
To celebrate our fantastic team of chefs we will be highlighting 2 of our incredible head chefs, Ben Mack from The Box Kitchen & Bar and Marcus Snook from Westonbirt, The National Arboretum.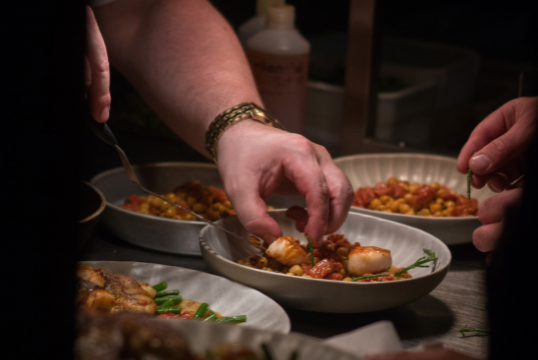 Marcus Snook - Westonbirt, The National Arboretum
Marcus started cooking in restaurants in Australia before moving to London and working in gastro pubs and hotels . He has experience working in various styles and got into the industry from a young age, working in restaurants after school. Before moving over to Westonbirt and working as a part of Team Fosters he worked at The Langham in London. 
Marcus has two favourite styles of cooking that are surprisingly both very different from each other. Marcus loves pit BBQ American smokehouse cooking for the punchy flavours and the rich, sweet and smokey goodness. On the other hand, he has a great love for Japanese food and the clean and delicate flavours and beautiful presentation. Having worked with both types of food Marcus finds that both styles require real accuracy. 
At Westonbirt, Marcus's favourite recipe is the chicken kiev, he says that 'it may sound 70s but that doesn't stop it from being epic'.
Ben Mack - The Box Kitchen & Bar 
Ben's cooking passion is rooted in local and foraged ingredients, which he uses to design extraordinary menus that celebrate Plymouth and the South West for diners at The Box Kitchen & Bar. Ben has an extensive and impressive history within the catering sphere, with much of his background being in Rosette and Michelin star restaurants. 
Before working at The Box in Plymouth, Ben has worked from many prestigious venues including Marco Pierre White's Steakhouse Bar & Grill, River Cottage, and Michael Caines at the Royal Clarence. 
Ben says he doesn't have a favourite style of cooking, but he reflects on the joy he felt when working in a high-end Italian restaurant. He shows strong appreciation for the simplicity of the cooking style and ingredients: "It's unfussy and clean. And there's never a compromise on flavours!"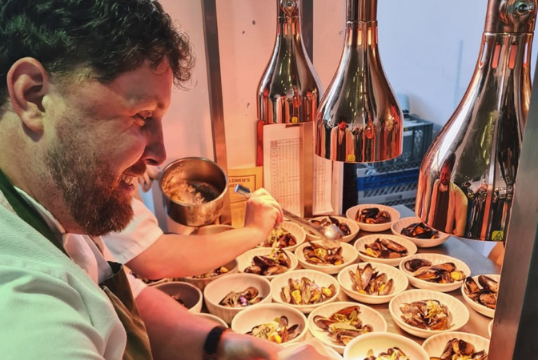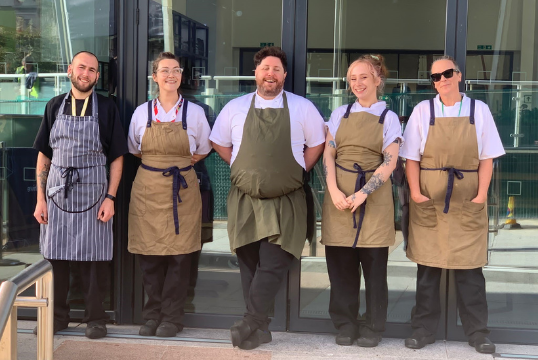 The Burnt Chef Project
The Burnt Chef Project launched in May 2019 with the sole intention of eradicating mental health stigma within hospitality
They have long recognised that industry margins are slim, and with increased focus on saving money both employers and employees feel the effect of this challenge on their mental health. Long antisocial hours, tough working environments and pressures to perform are just a few of the issues that hospitality professionals are fighting against on a day to day basis. 
The project conducted a survey of 1273 hospitality professionals which showed that 8 out of 10 (84%) of respondents had experienced mental health issues within their career and 46% would not feel comfortable talking about their health concerns with their colleagues. 
The Burnt Chef project was introduced to us here at Fosters through our Senior Consultant Chef, Tom Green. Tom started working in a kitchen at the ripe age of 13 years old and the passion, dedication, comradery and bravado had him hooked from the very start. 26 years on and Tom says he is still in love with what he does but his view of the industry has massively changed. As the age old saying goes 'if you can't stand the heat, get out of the kitchen,' this bravado attitude meant that he would push himself to work 100-hours a week.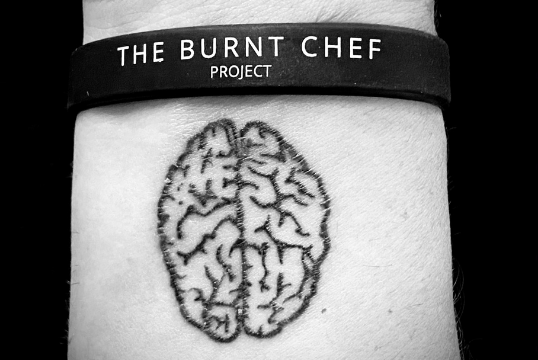 As an industry there have been some much-needed changes taking place, particularly in the last two years,  but there is still a long way to go. The old culture of bullying, chef's parading around and shouting, and staff working long hours and split shifts is something that Tom feels still needs work. Within his kitchen he strives to create an open, relaxed, and enjoyable working environment for both chefs, front of house, and anyone else working within the business. 
Tom is now a Burnt Chef Project ambassador, having faced battles with his own mental health and having lost two colleagues to suicide. Early this year the project launched its text for help app which is free and available 24 hours a day. But that's not all, the project has also trained over 6000 individuals across all age groups from catering college level, all the way to senior leaders, covering topics such as stress, mental health awareness, cultural improvement and mental health first aid. 
You can donate to the Burnt Chef Project here. 
Follow The Burnt Chef Project  on Instagram, Twitter, and Facebook.