Fosters have collaborated and created the catering offer for the prestigious University of Plymouth graduation ceremonies since 2013.
Operational for a six-day duration, and with 26,000 students and their guests passing through the venue in 18 separate ceremonies, it one of our highest volume events and one we thrive at every year.
Each of the 18 sittings consists of up to 1,300 guests each plus all the welcome parties and VIP events; It's a busy and fast-paced job but one that is packed full of incredible memories!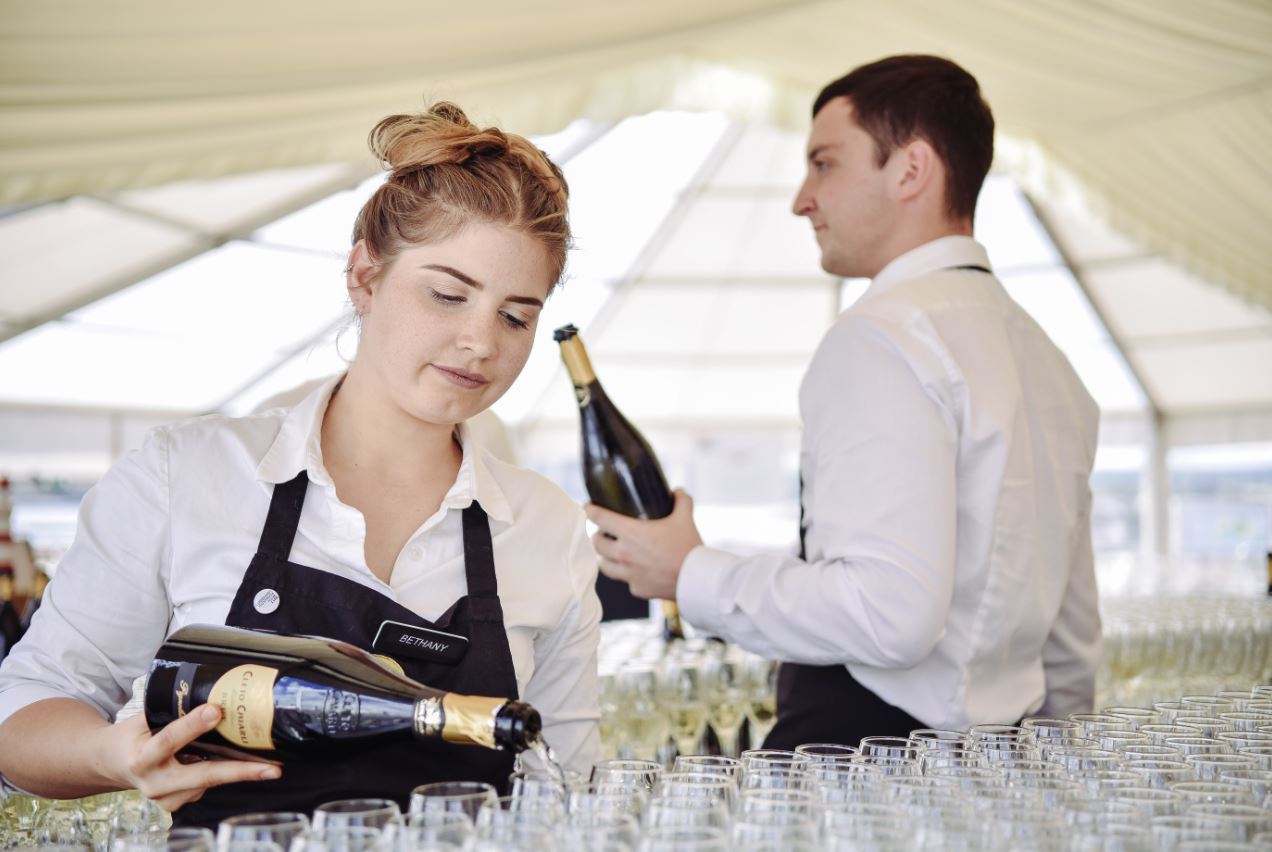 What we do
We deliver high quality, premium buffet-style offering at each event, reflective of the time at which each ceremony is taking place, be that breakfast, lunchtime or afternoon tea. We also provide a beverage offering for each guest and operate the bar for the duration. The format of each day requires meticulous organisation and the requirement for each ceremony to be completed in just one hour. ​
Of course, it's not all about the food, excellent service is of paramount importance and for this, we rely on our expert operational team and skilled casual staff. Based that little bit further from our headquarters in Bristol, we are required to recruit a team of 50, who are operational for the whole run. Fosters' high standards drive the recruitment process resulting in a well-presented, proficient and passionate team. Led on-site by our Event Directors, Fosters' standards really shine through, year on year. ​
Don't just take our word for it...
Some very kind words from Rich Avery, Events & Graduation Manager University of Plymouth ​
"Fosters green credentials align with the university's ethics on environmental sustainability and we are proud to partner with them. ​The advice they provide is critical to the success of graduation, from menu planning and venue aesthetics, through to crowd management and flow of service areas.
The feedback from our paying guests is exceptional and we look forward to continuing our relationship with this first-class provider."​