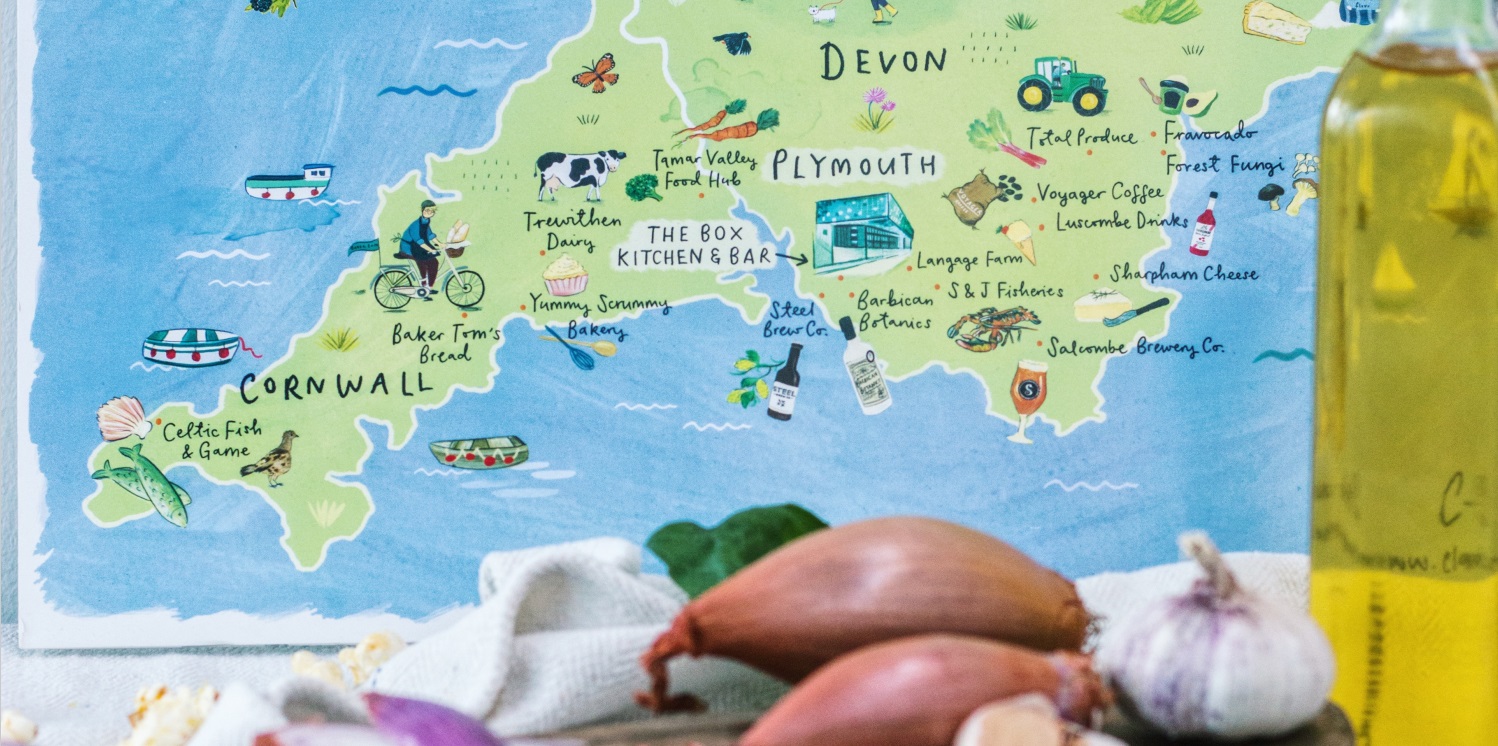 September Sustainability Roundup
From sustainable sourcing to our field to fork ethos, at the heart of Fosters is the aim to always create delicious memories. But that never comes without us remaining conscious of our responsibilities to the environment. We live in a beautiful part of the world and believe we should preserve and nurture it the best we possibly can.
If you keep up with the foodie calendar then you'll know that today (29th September) is officially International End Food Waste Day, so there's no better time to tell you all about our sustainable aims and practices here at Fosters HQ, our events, and retail partner sites.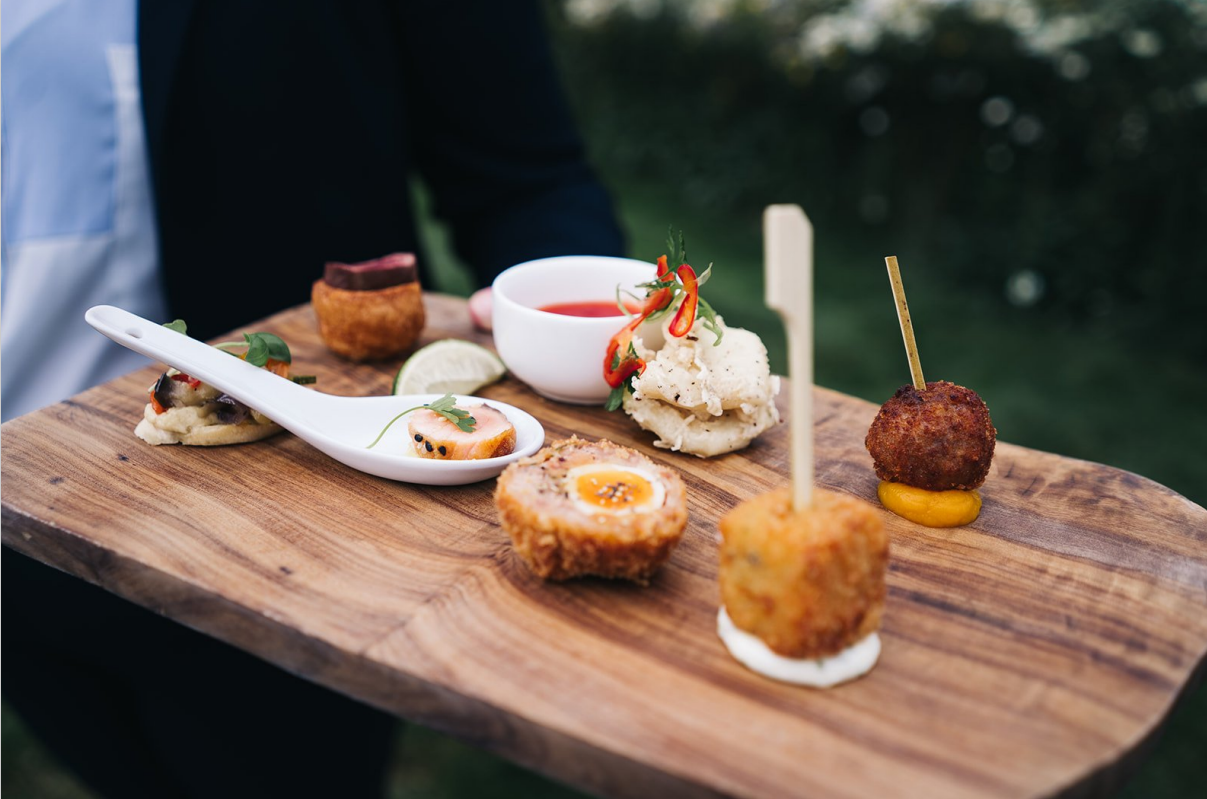 Sustainable Sourcing 
Our local sourcing map below demonstrates just some of our wonderful local suppliers that we use to create our tasty menus and dishes. We are passionate about the locality of our suppliers and believe that they deserve to be thoroughly celebrated. Each month we share one of their stories on our blog, so be sure to keep an eye out for more about our South West suppliers that keep our dishes fresh and unique.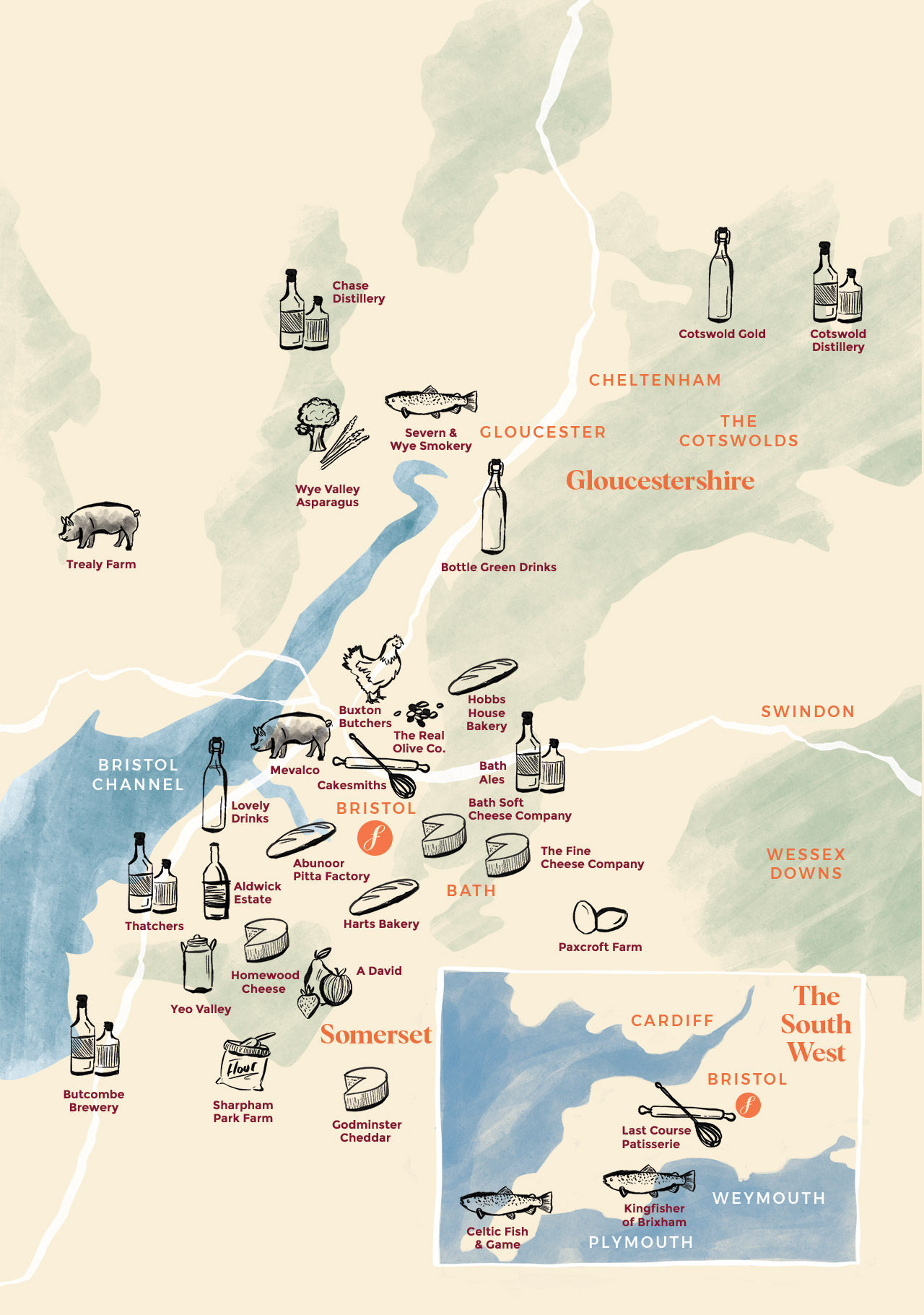 Our operations team works tirelessly to ensure that we reduce, reuse, and recycle wherever and whenever possible. We do this by actively working with our suppliers, sites, events and contacts to minimise the amount of food waste we produce and ensure that any waste is used elsewhere or donated. Additionally we work with Great Western Recycling, who have a 100% no landfill policy.
Too Good To Go and Fare Share South West 
At Fosters we pride ourselves on producing delicious dishes and we want to ensure that they go as far as possible and that we waste as little as possible on the way. To do this we have teamed up with Too Good To Go and Fare Share South West. 
Too Good To Go ensures that any of the pre-packaged foods from HQ and our retail sites go to good homes, while Fare Share South West helps us to reduce excess and unavoidable waste ingredients from some of our larger-scale events by distributing it to their partner charities or directly to those in need.