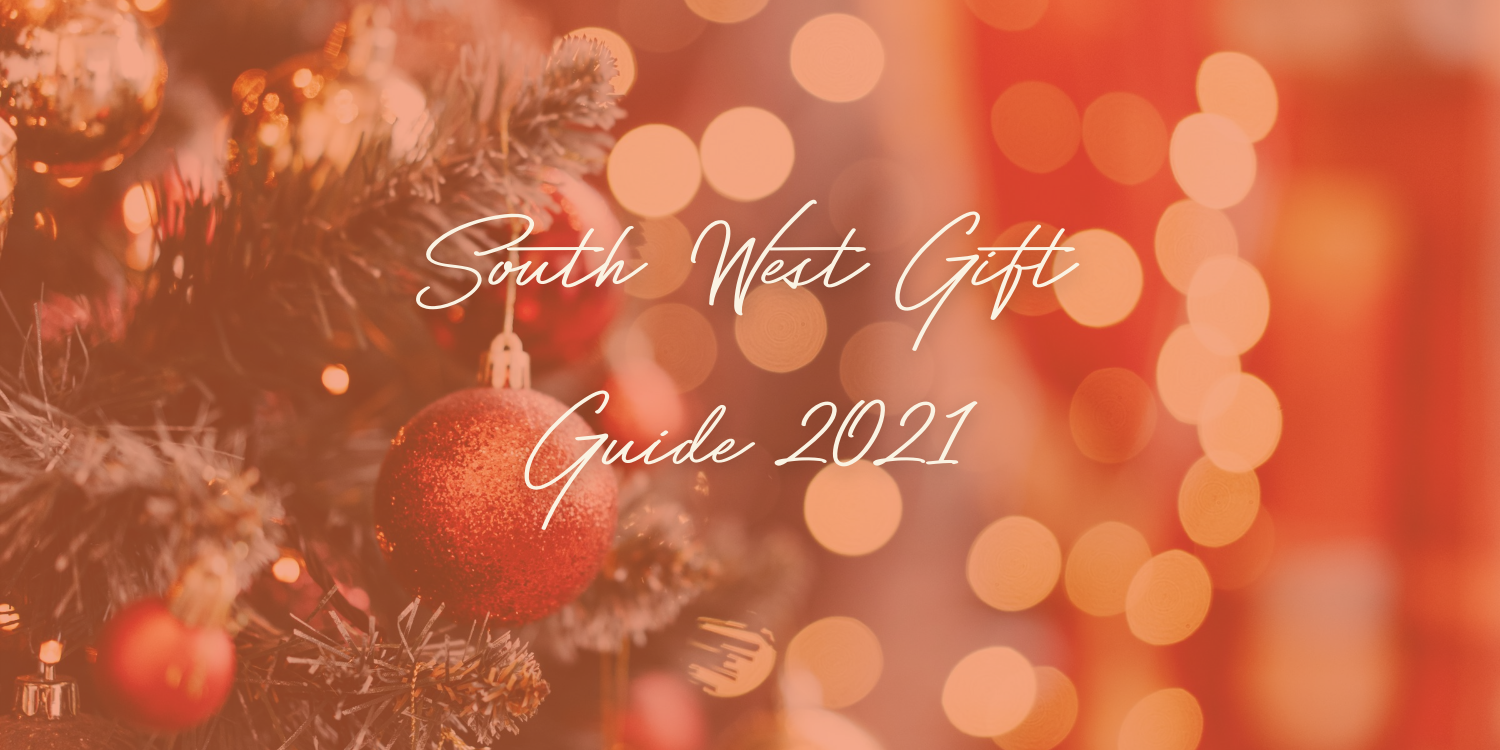 South West Gift Guide 2021
Here at Fosters we are dedicated to celebrating local and we have a whole bunch of fantastic South West suppliers for our multiple and vast array of partner sites across the region. 
With Christmas just around the corner, we think there is no better way to celebrate our suppliers than to share them with you, sharing the gift of the South West just that little bit further this festive period. 
We all know how stressful Christmas shopping can be, but don't fear this year we have you covered. Food, drink and local experiences are the three gifts that can be loved by absolutely everyone, so we have compiled a gift guide inspired by our suppliers here at Fosters Events, to give you some creative and unique present ideas this Christmas period.
Disclaimer: None of the gifts or experiences listed in this post are sponsored; We just want to shed light on some of our fantastic suppliers and what they have to offer! Please always make sure to have fun and drink responsibly!
Coffee & Tea
Founded by James Fisher in 2001, Clifton Coffee Company began its life servicing espresso machinery in the independent businesses of Bristol. Today Clifton Coffee Company find themselves at the forefront of the UK speciality coffee scene supplying many leading retailers from independent coffee shops to Michelin star restaurants. 
Rocky Mountain Capsules - Nespresso Compatible - £6.70 for 10 capsules
Tasting Notes - Guava/Passion Fruit/Blackberry  
Region - Santa Clara 
A stunningly bright and flavourful coffee that produces a fruitful espresso. Capsules are made from aluminium, and therefore are fully-recyclable. We think this makes a fab stocking filler!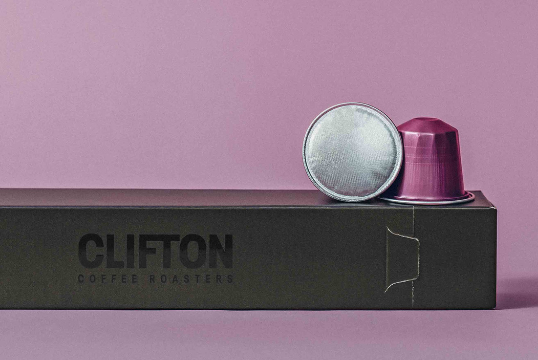 Voyager Coffee has been on a journey from a one-man start up all the way to the thriving, multi award winning coffee hub that they are today. At their heart they are simply lovers of great coffee and take pride in being the roasters at the forefront of Devon's exciting coffee scene. 
Starter Pack - £12
Dive straight in with this starter pack. These two coffees will give the taster a feel for what flavours they like and they'll soon be ready to navigate the world of specialty coffee like a professional barista. 
Native - seasonal house blend, created to highlight all that's smooth and sweet in a satisfying cup of coffee, currently composed of coffees from Brazil, Guatemala, and Columbia. Rounded flavour profile of praline, caramel and chocolate. 
Nomad - Exploratory seasonal blend created to highlight different complexities found in coffees from various origins, currently comprising coffees from Guatemala, Ethiopia, and Columbia. Floral and fruity flavour profile.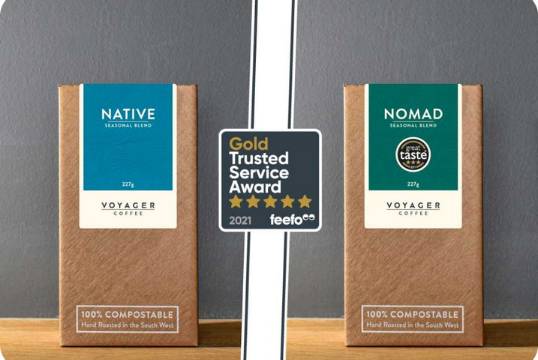 Voyager Tea - £5+
Voyager also offers a selection of teas. All of their teas are ethically sourced from high-elevation tea growers from the foothills of the Himalayas to the Nilgiri mountains. Their teas can be purchased as both loose leaf and speciality tea pyramids which are plastic-free and wrapped in compostable, heat-sealed bags. They have a great range of flavours on offer, including English Breakfast, Rooibos, Earl Grey, Blackberry and Cinnamon, Winter Chai, Chamomile and Lavender, GrapeFruit and Orange, Green, Peppermint and Lemongrass and Ginger. 
Essential Barista Training Course - £74.95+VAT 
The Essential Barista course is for anybody working in coffee who wants to better understand, make and sell amazing coffee. The course covers an introduction to coffee, understanding the espresso, drink building, milk skills, and machine operation care. Send a loved one to Plymouth for the day and let them indulge in their coffee-loving skills!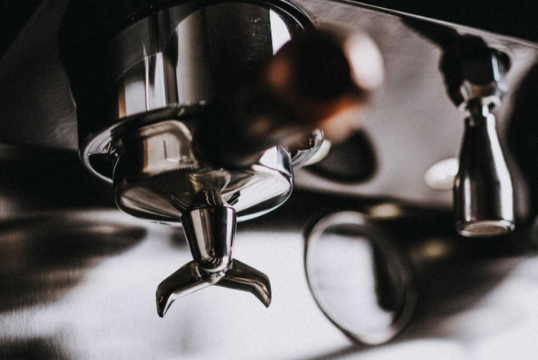 Drinks
Aldwick Estate is an award-winning, exclusive North Somerset wedding and conference venue with their own vineyard. Aldwick are devoted to producing quality wines and they also proudly offer tours of their 11 acres of grape vines. 
Mixed Case - £109 
Includes two Aldwicks own Jubilate Classic Cuvee (2017), Regent (2019), Flying Pig Pinot Noir (2020), Mary's Rose (2020), BS40 (2020). The perfect gift to keep your friends and family stocked over the Festive season!
Alternatively Aldwick offers gift vouchers starting at £20 and tour vouchers starting at £17.50.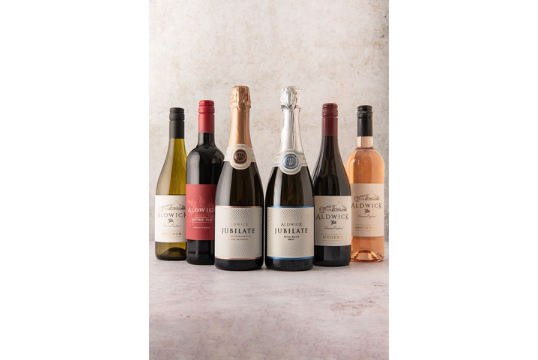 Salcombe Brewery stands high in the hills with views of the winding Salcombe Estuary making its way to the sea. The brewery was established in 2016 and they currently have a range of 10 beers on offer, while also giving visitors a chance to tour the brewery or grab a drink in the taproom. 
They have  a range of gift sets and boxes available on their website. Here are a few of our favourites: 
Pub in a Box - Heritage £19.99
Teaming up with Mr Filberts to create a delicious offering of a pub in a box! Filled with Salcombe 500ml beers for their Heritage range and tasty snacks. Included is: 
4 x 550ml of Salcombe beers (Devon Amber, Shingle Bay, Seahorse and Lifesaver)

2x ½ pint Salcombe Brewery branded glass 

2x Salcombe Brewery branded bar tower 

6x Salcombe Brewery  beer mats 

1x Mr Filbert's nuts 

1x Mr Filbert's Olives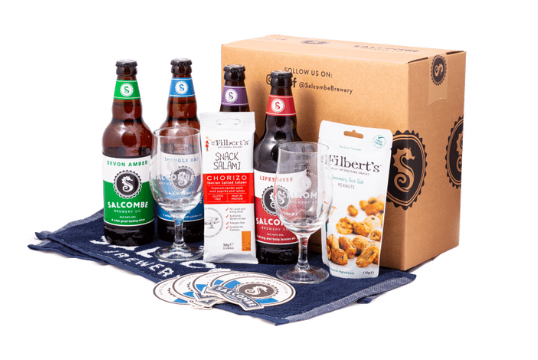 Ocean Cider Gift Pack - £8.00 
Includes 3x 500ml bottles of Ocean Cider which celebrate a bounty of crisp, delicious West Country apples that crash across the taste buds in waves of lightly sparkling refreshment. This cider is full-bodied with a medium dry taste.
Barbican gin is distilled in small batches of just 40 bottles in their copper alembic still. Their slow distillation process produces one of the smoothest gins you will ever taste. They also create their own rum which is 100% fermented and distilled in the South West of England from sugar molasses, adding figs and orange citrus, nutmeg and other spices - Sounds suitably festive (and delicious) to us!
Barbican Botanic Gin Room - Gin Masterclass Voucher for One £50 
Enjoy a gin masterclass at the Barbican Botanic Gin Room in Plymouth and see for yourself what goes into creating exemplary gins. 
Barbican Botanics Gin & Tonic Gift Hamper with Branded Glasses - £63.50 
Contents: 
Barbican Botanic Gin (70cl) - a handcrafted premium gin with a fresh and citrusy nose, warm undertones and earthy notes 

Fever-Tree Premium Indian Tonic (x2) - A selection of luscious botanic oils are blended with spring water and quinine, designed to enhance the very best gins, vodkas and fortified wines. 

Coppa Gin Glass (x2) - big enough for plenty of ice and garnish, perfect for the classic G&T.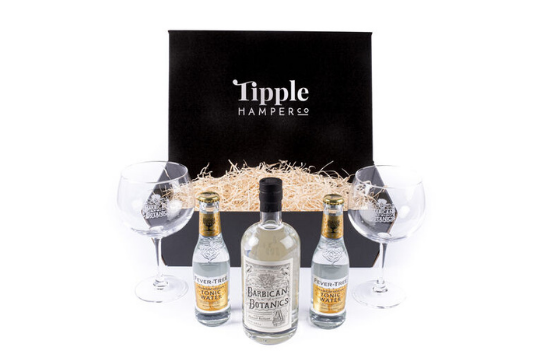 Barbican Botanics Wooden Gift Box Set - £103.75
This gift box showcases the delicious artisan gin and rum produced by Barbican Botanics. The gift box includes a full-size bottle of Barbican Botanist Gin as well as Barbican Botanics Spiced Rum. Both bottles come in a luxury wooden presentation box to add a special finishing touch - very fancy!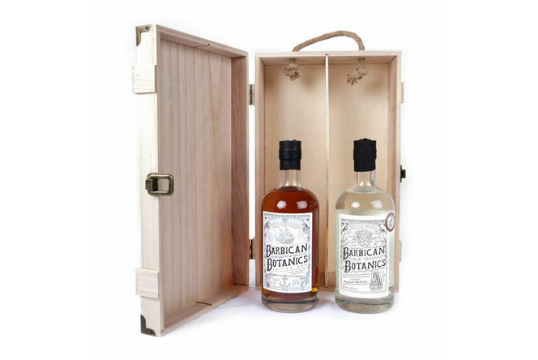 Lovely are an award-winning producer of artisan sodas and juices, based in a rural spot in Somerset, just outside Bristol. Lovely Drinks is a passion-driven, independent business with customers as far afield as Reading and Rome, Minehead and Malta, Hereford and Hong Kong. Their ingredients are their inspiration and they know how to source the best local ingredients to create natural and beautiful flavours. 
Their choice of beverages include, Elderflower Presse, Elderflower and Rose, Cucumber and Mint Fizz, Garden Lemonade, Blackcurrant Tonic, Ginger Beer, Cucumber Tonic, Sour Cherry Cola, and many more. 
Lovely Mixed Selection - £38
A case of mixed Lovely Drinks, the team creates a wonderful selection for you. Included are 24x 250ml bottles.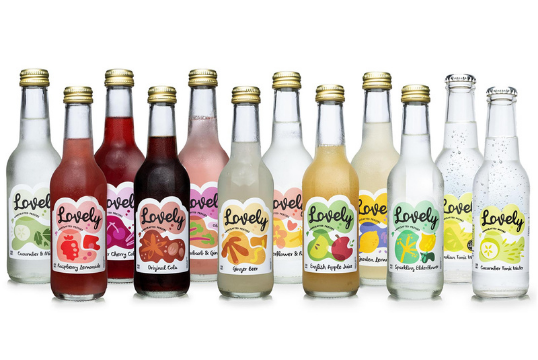 Savouries
Hobbs House believes that some things just can't be rushed. All their bread and confectionery is made by hand with true care and attention, many using overnight fermentation for a deeper flavour and a better rise. Their not-so-secret weapon is their 66 year old Sourdough Starter which they've been nourishing with four and water everyday for all these years. This year they are celebrating 100 years of baking! They also offer a wide range of courses for all the budding bakers. 
Beginner Bread Making - £95 
This bread making course is perfect for beginners and those wanting to improve their bread making skills. From pittas to pizzas, this course will teach you all you need to know about white dough. This course will fast forward your skills and make your bread something you can be proud to share.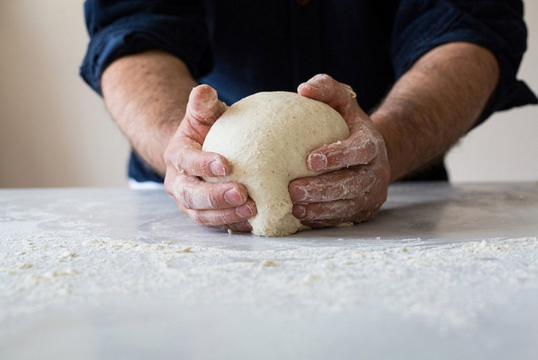 Croissants and Danish Pastries Workshop - £140 
Work with Hobbs House's own expert tutor who will teach you how to turn your dough into a variety of viennoiserie from croissants to pain au raisin filled with a rich vanille creme patisserie. Start the morning with coffee and a light breakfast before the fun begins. 
Preschool Baking Apprenticeship - £25 
Hobbs believes you're never too young to start baking. Their toddler class is aimed at children between 3 and 5. Go along with your little one and learn to make sweet and savoury treats to take home and share with your family.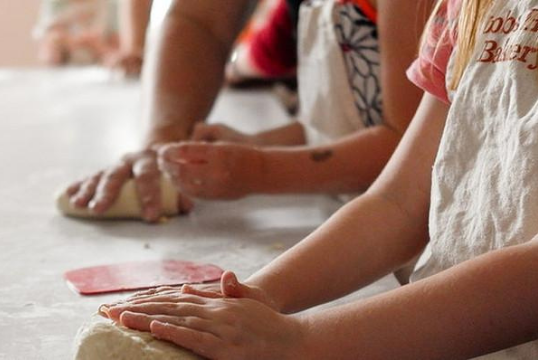 Adventures & Experiences
Home to 2,500 different species from the far corners of the globe and 5 national tree collections, Westonbirt is the perfect place to escape, relax or have an adventure! Take a journey up into the canopy on the STIHL Tree Top Walkway, stop by the café for a tasty treat or see if you can spot the Gruffalo!
Membership - £40 single £78 joint 
A membership gives you the opportunity to support the Westonbirt mission to connect people with trees to improve quality of life. Members receive a host of benefits as a way of saying thank you for being a Westonbirt advocate. 
Enchanted Christmas - £18 adults £9 children
Looking for some fun for all the family pre Christmas? Well at Westonbirt Santa has lost his reindeer among the trees and he needs your help to reunite them, recover the lost presents and save Christmas. Set out on an adventure through the illuminated trees of the arboretum and look for clues, you may even catch a glimpse of Father Christmas himself. 
Fridays and Saturdays from the 26th Nov to 21st Dec!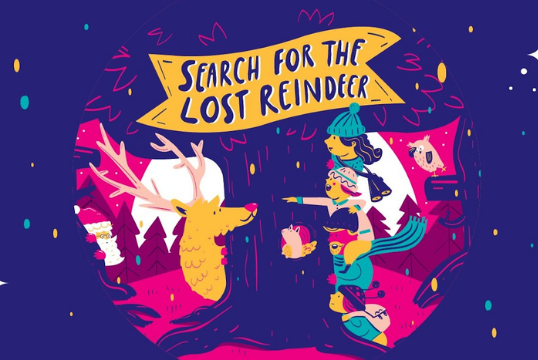 The Box is a major new museum, art gallery and archive for Plymouth and the South West. It is proudly supported by Plymouth City Council and supported by the National Lottery Heritage Fund, Arts Council England and many more. There is no need to book and entry is free, unless you'd like to see any major exhibits such as their 'Mayflower 400: Legend and Legacy' (on display until 2 Jan 2022) or 'Songlines: Tracking the Seven Sisters' (on display until 27 Feb 2022). 
Be sure to visit The Box Kitchen & Bar during your visit. From delicious coffee and perfect pastries, to unique dining experiences beneath a flotilla of giant ship's figureheads, their menu celebrates both classic flavours and creative local dishes. Why not visit on one of their festive Thursdays and try some Christmas goodies, or gift a loved one with a Kitchen & Bar voucher for them to spend whenever they wish.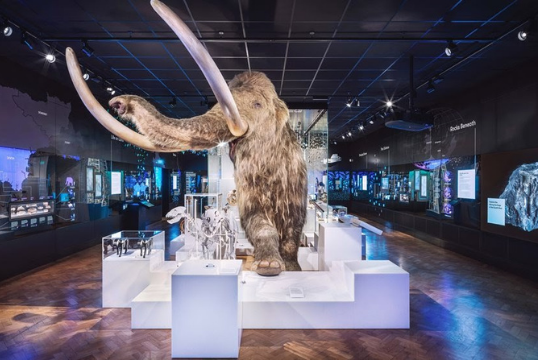 Why not gift your loved one with the unique delights of Compton Verney, where there's something for everyone to enjoy? 120 acres of stunning parkland and lake surround an award-winning art gallery and gift shop. Also, keep an eye out for their Luxury Festive Afternoon Teas on offer throughout December and their big Winter Festival trail starting from 3rd December, with a delicious winter food village too!
Access All Areas Pass - £37 single £67 joint 
Free entry to exhibitions, collections and the park, three one day guest passes for family members, exclusive member exhibition previews, 10% gift shop discount, discounts on talks and events 
Local Pass - £16.50 single £33 joint
Free entry to their permanent collections and park and free entry to selected family activities