Bath Rugby
One of Fosters longest standing partnerships and a testament to our ability to keep contract catering new and fresh, we have been the hospitality partner at Bath Rugby's infamous ground The Rec for 17 years.
The only rugby club in the UK boasting a location in the heart of a World Heritage City, The Rec comes alive on a matchday with over 32 private boxes, 2 dining suites and marquee hospitality experiences delivered by our expert teams. 
CONTRACT LENGTH: 13 YEARS
SCOPE: MATCH DAY HOSPITALITY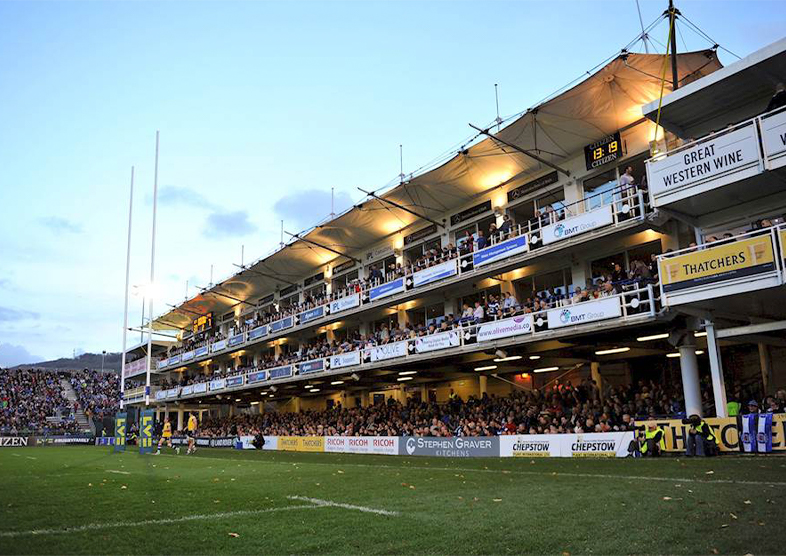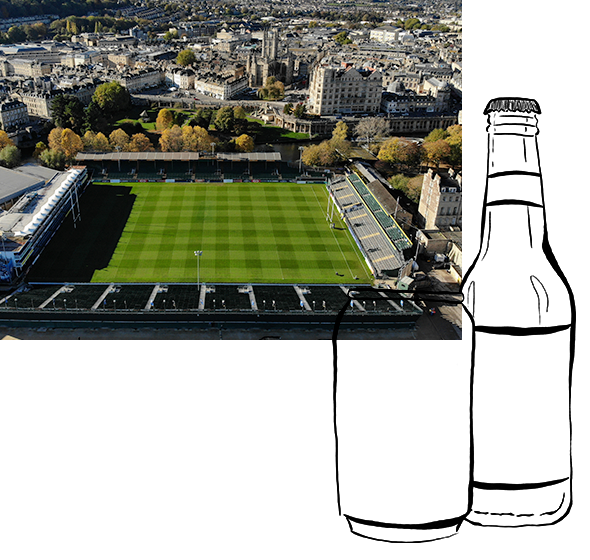 What we did
Upon winning the contract we helped the club develop a varied and impressive match day hospitality menu, championing excellent local ingredients and showcasing the very best that Bath and the surrounding area has to offer.
From delivering a hearty winter warmer of pie and mash in the boxes to gourmet three courses pre match in the Ricoh suite and Pavilion we cater for all hospitality match day spectators and box holders alike. With fantastic nods to local produce everything is sourced from as close as possible, our post match cheese board from Bath Soft Cheese Co. is always a winner! 
There's nothing like the buzz of a Bath game inthe background while a gorgeous plate of food is being put in front of you.
MATCH DAY COORDINATION
In the led up to each matchday we work with the hospitality team to coordinate food orders, drinks requests and any special dietary requirements ready for game day. Our onsite team then prep and set the boxes and hospitality area ready for guests. Working so closely with The Rec team to get everything ready for a match day allows for seamless set-up and takes the hospitality teams mind off the little things! 
Once game day starts the team can focus on their requirements entertaining guests knowing the catering and drink provisions are all looked after. This system of combined delivery on match days allows all box holders to sit back and enjoy their home away from home at Bath Rugby.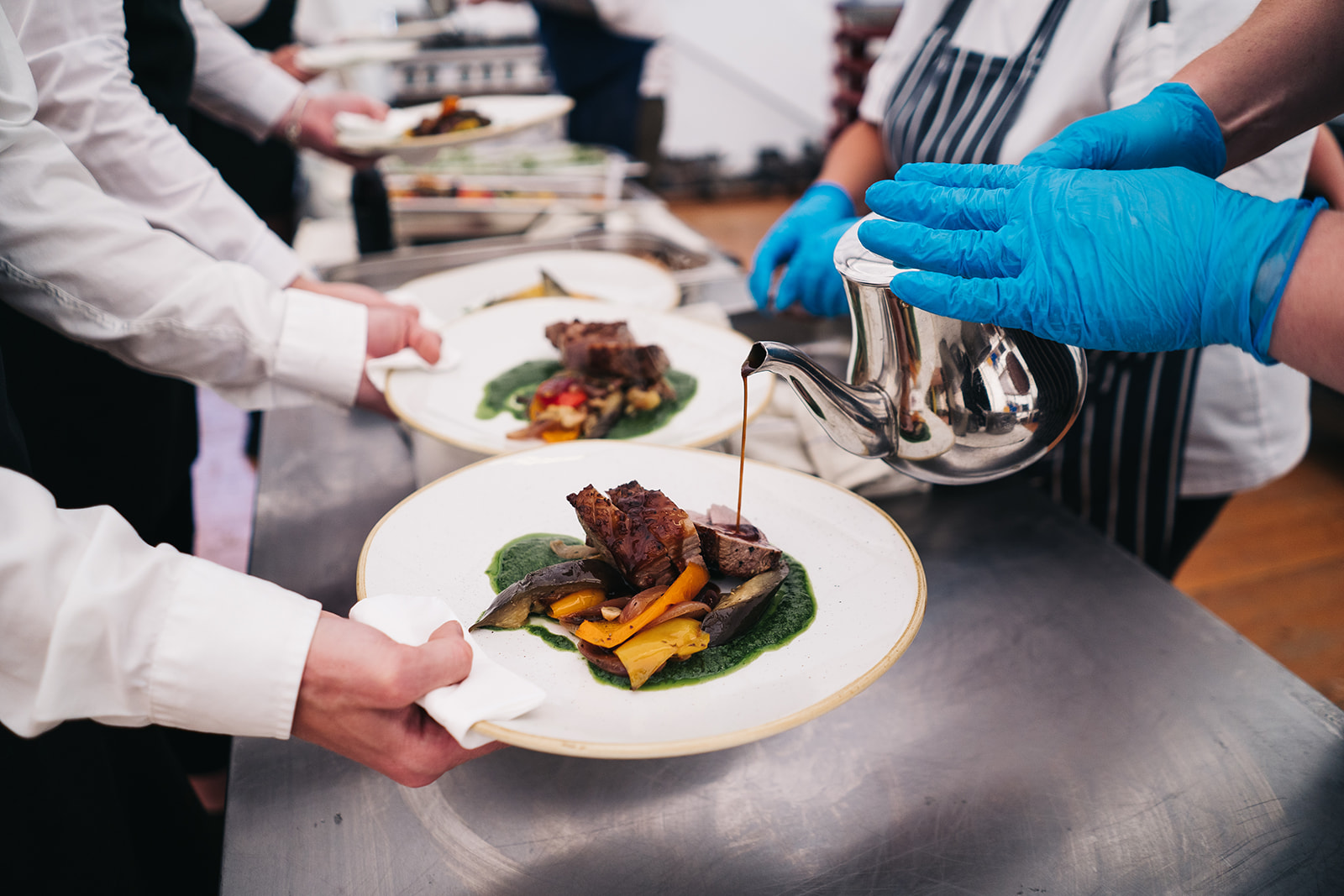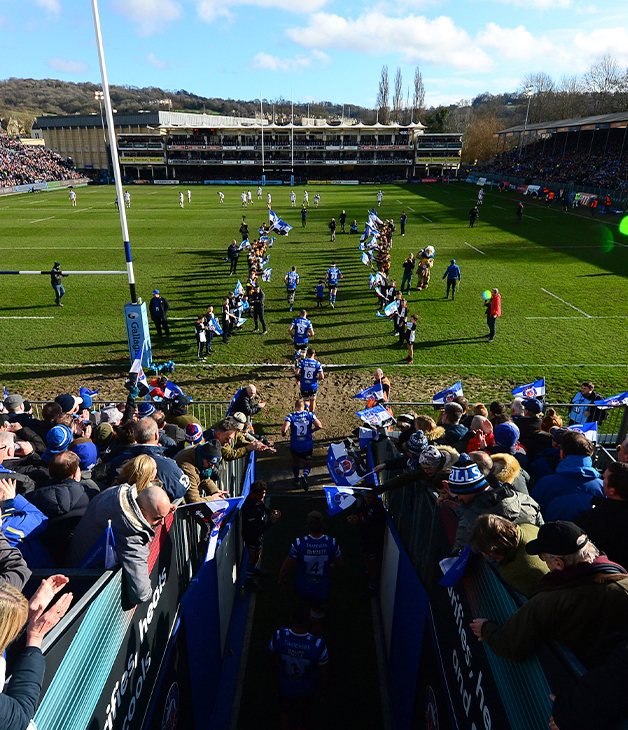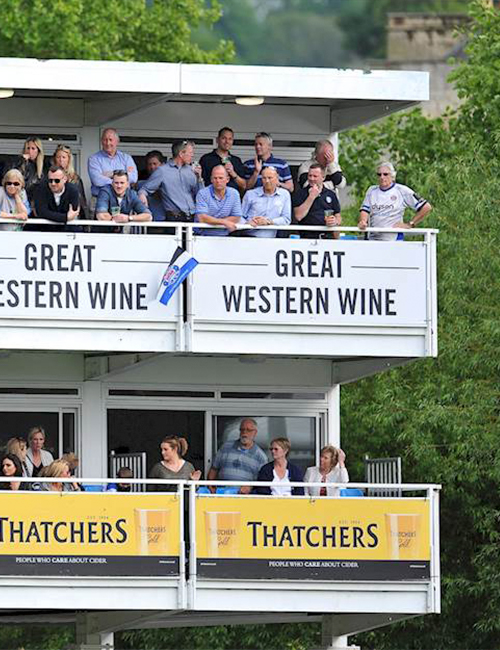 GOING ABOVE AND BEYOND
In addition to helping the club deliver popular and successful catering to a wide range of returning match day supporters and boxholders we are also the preferred supplier for the end of season awards dinner held annually for over 450 players and supporting guests.
Hosted in the nearby Bath Pavilion this end of season dinner really pushes our team with a spectacular three course dinner served against the clock pre awards ceremony. With the first team players, some fantastic sponsors and great entertainment it forms one of our calendar highlights! 
CORPORATE BOXES: 20 STANDING
RICOH SUITE: 110 SEATED